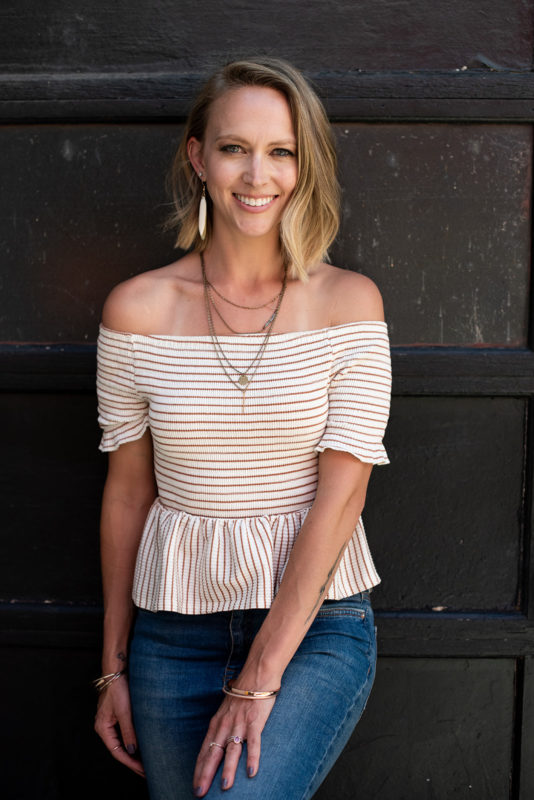 I'm Crystal. I am a passionate Board-Certified Holistic Practitioner, Certified Clinical Nutritionist, FDN® Health and Nutrition Practitioner & Certified Natural Chef. I am here to help you reclaim your health, your happiness and your life. I am compassionate while pushing you to make those changes to live the way you were meant to be.  I have learned that this process is not always easy through my own experiences, as a child I struggled with many unexplained symptoms, chronic hive breakouts, intense joint and muscle pain and digestive distress.
I have struggled with food allergies, a genetic connective tissue disorder, chronic pain, PCOS, fatigue, and anxiety. The general response from the conventional medical world was that that's "just the way I am," a disinterest in solving the deeper issues, and a reply of prescription drugs. However, this was not how I wanted to lead my life.
I want you to find an alternative to this response as I have. I investigated and discovered the root cause of these issues, removed what was blocking my health and found internal balance. I implemented diet and lifestyle changes that were right for MY body and was able to regain control. Through a partnership with me, we will investigate what is really going on in YOUR body, look for the root cause of your symptoms, and work with a personalized strategy to take back control of your health.
I am a firm believer that health takes a comprehensive approach including, proper diet and nutrition, rest and sleep, exercise, stress-reduction, and natural drug-free supplementation. Through this, I have changed my own life, from not just surviving my days but embracing them and living with quality. I want to help you do the same.
Facts About Me
I am originally from Kansas but now live in South Carolina!
I have had many joint surgeries, tied to my Ehlers-Danlos Syndrome, but they have all taught me about persistence and determination
I love to lift weights and be active
I love getting outside...  the mountains, the beach, hiking, camping and enjoying nature
I would pick a good book over watching TV any day.
I have been happily married since the weekend of the notorious 2013 Colorado floods and have two beautiful children
Crystal received her Degree in Nutrition and Food Sciences from Colorado State University, her Natural Chef Certification from Bauman College in Boulder, Colorado, and since then her Clinical Nutrition Certification, Functional Diagnostic Nutrition Practitioner Certification and is a Certified Genomics Specialist. She is a member of the America Functional Diagnostic Nutrition Practitioner Association and the American Nutrition Association.
Crystal has prior experience as a Nutrition and Lifestyle Educator, Food Allergy Awareness Trainer as well as a Personal Trainer, helping others with their own unique physical and dietary struggles.  She has been fortunate to work in a wide variety of focused areas: diabetes education, weight-loss, sports nutrition, recovery  from illness and injury, as well as food allergies and therapeutic diets. With this knowledge and the passion she gained from her own dietary struggles she created Zen Functional Wellness to help and serve others.
What Makes Zen Functional Wellness Different
We work closely together to develop a well-rounded plan that is right for you and your individuality, addressing Diet, Rest, Exercise, Stress-Reduction, and drug-free, all natural supplementation.
Additional Benefits include:
High level of accountability
Support and encouragement
No one-size-fits-all approach
Science and results based strategies
Education on why you are doing things, not just being told what to do
Someone that understands! 
Continuous support and investigation
All natural approaches
Time and attention for you!