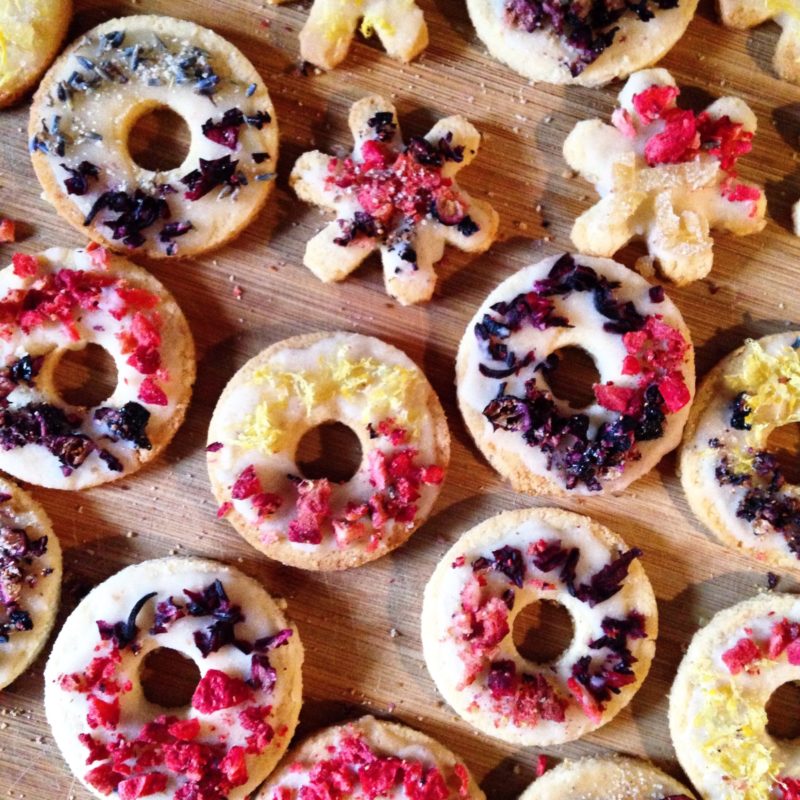 I typically am not much of a baker. While others find the measuring and mixing soothing, I just find it annoying... I would much rather just throw somethings in a bowl taste it and adjust, but as well all know in the world of baking that just won't work!
But for Christmas this year I did want to make my family and friends some pretty little treats, and baking surely shows them the effort and love that goes into the process! For this recipe I had the final result in my head of what I wanted my cookies to look like, to get there I got help from Paleo Spirit and adapted their Shortbread Tea Bag Cookies. And guess what?! I actually did enjoy baking this time 🙂 When you have such a beautiful result to look forward to and the smiles you know you will get from your friends, it makes all the difference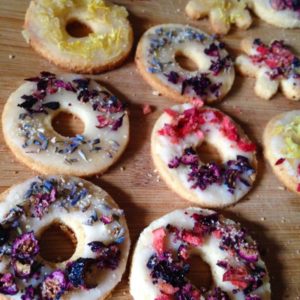 Here were my adapted Ingredients:
1/2 cup coconut flour
1/4 cup arrowroot starch
1/4 cup coconut oil
1/4 cup palm shortening
2 tablespoons maple syrup
2 tablespoons coconut sugar
1 teaspoon vanilla extract
dash of fine ground sea salt
water as needed to create doughy texture (I needed about 1/4 cup)
To find original recipe click here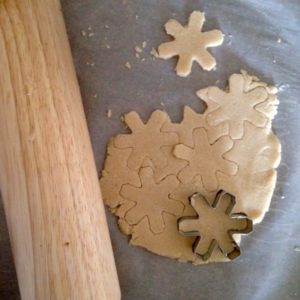 Instructions:
1) Preheat oven to 350
2) Mix ingredients well by hand or in food processor
3) Roll out dough onto parchment paper, about 1/8 inch thick, sprinkle with arrowroot if needed to keep dough from sticking
4) Cut desired shapes with cookie cutters
5) Bake in oven for 13-15 min. let cool on wire rack
Lemon Cream Frosting
Ingredients:
3 tablespoons Coconut Butter
2 tablespoons Coconut Oil
1 teaspoon Lemon Extract ( you can add more or less according to your tastes, or try another extract flavor such as vanilla or almond!)
1) In small saucepan melt ingredients over low heat on stove.
2) Take pan off of heat and let cool for a few minutes to slightly thicken.
3) Spoon over cookies and immediately press in toppings of choice
For my toppings I used Freeze-dried Blueberries, Strawberries, Raspberries, Dried Lavender, Edible Flowers, Candied Ginger, and Citrus Zest!
Get Creative and try different flavors and combinations, the results are sure to be beautiful and FREE of any artificial and chemical-laden food coloring found in most store-bought sprinkles and frostings 🙂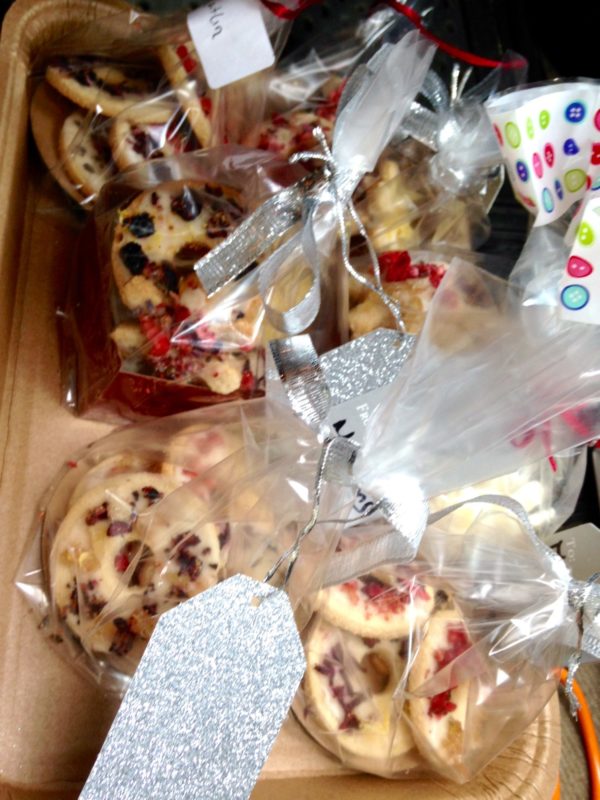 Have a Very Merry Christmas and Happy Holidays! Please let me know if you try out the recipe and what fun topping combinations you come up with 😉