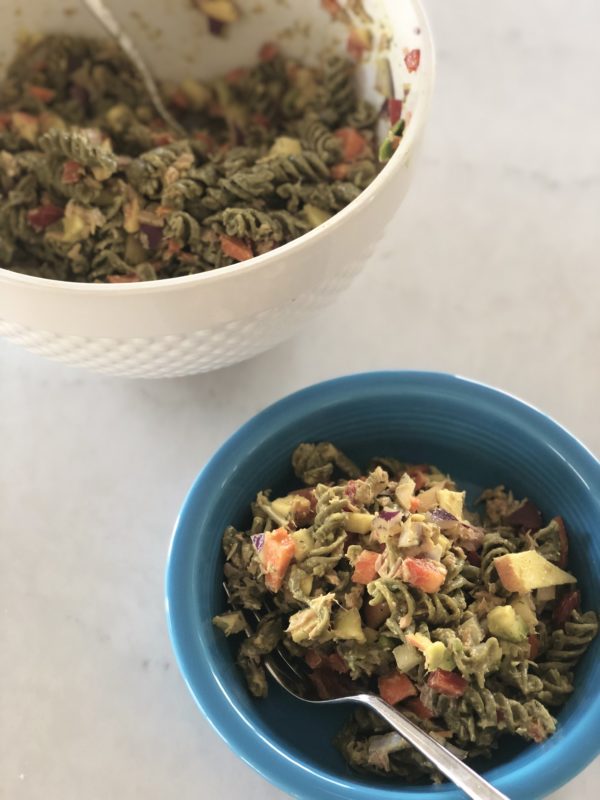 These days healthy, simple and quick are what I am looking for in my meals. But that definitely does not mean I want to sacrifice flavor!
This recipe is grain-free and dairy-free but can easily be converted to paleo by using a paleo pasta. Make a big batch for easy lunches all week.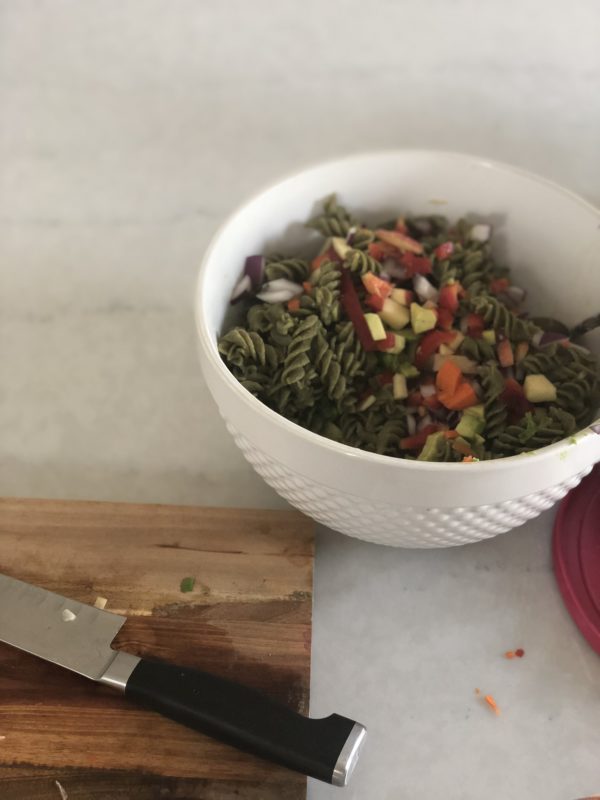 Grain-Free Tuna Salad Pasta
Ingredients:
Green superfood lentil pasta. (Cybele's Free To Eat Pasta)
1 red pepper
1 small carrot
.25 onion
.5 avocado
1 apple
1.5 tsp salt
.5 tsp turmeric
1 tsp mustard ground
1 tsp dill
2 cans tuna (safe catch)
3 tbsp mayo (Primal Kitchen)
1 tsp raw apple cider vinegar
2 tbsp olive oil
Prepare Pasta according to directions
Meanwhile, chop vegetables and apple in large bowl
Add cooked pasta
Add remainder of ingredients and mix well
Serve and Enjoy!
To order the suggested ingredients and receive 25% off your entire order, sign up for Thrive Market using this code: http://thrv.me/HV4BX6